The Scent of Our Place
Release Date

2020

Director

Yusuke Sakakibara

Duration Time

Approximately 8 minutes

Client

Nestle Japan

Cast (Starring)

Mahiru Konno, Mitsuru Hirata, Eita Okuno, Reika Oozeki, etc.
"NesCafe Ambassador" Program is a service that provides a free coffee machine to a workplace or community through the ambassador there.
"Konobasyo no Kaori" takes place in a company that uses this "NesCafe Ambassador" program. It depicts the drama that is happening in the company through the coffee break. As the working environment drastically changes, the importance of communication is being quenstioned by Ryoko, played by Mahiru Konno, and a man, played by Mitsuru Hirata, who recalls the coffee break that connected him and his co worker. A heartwarming story about the everyday life was carefully crafted.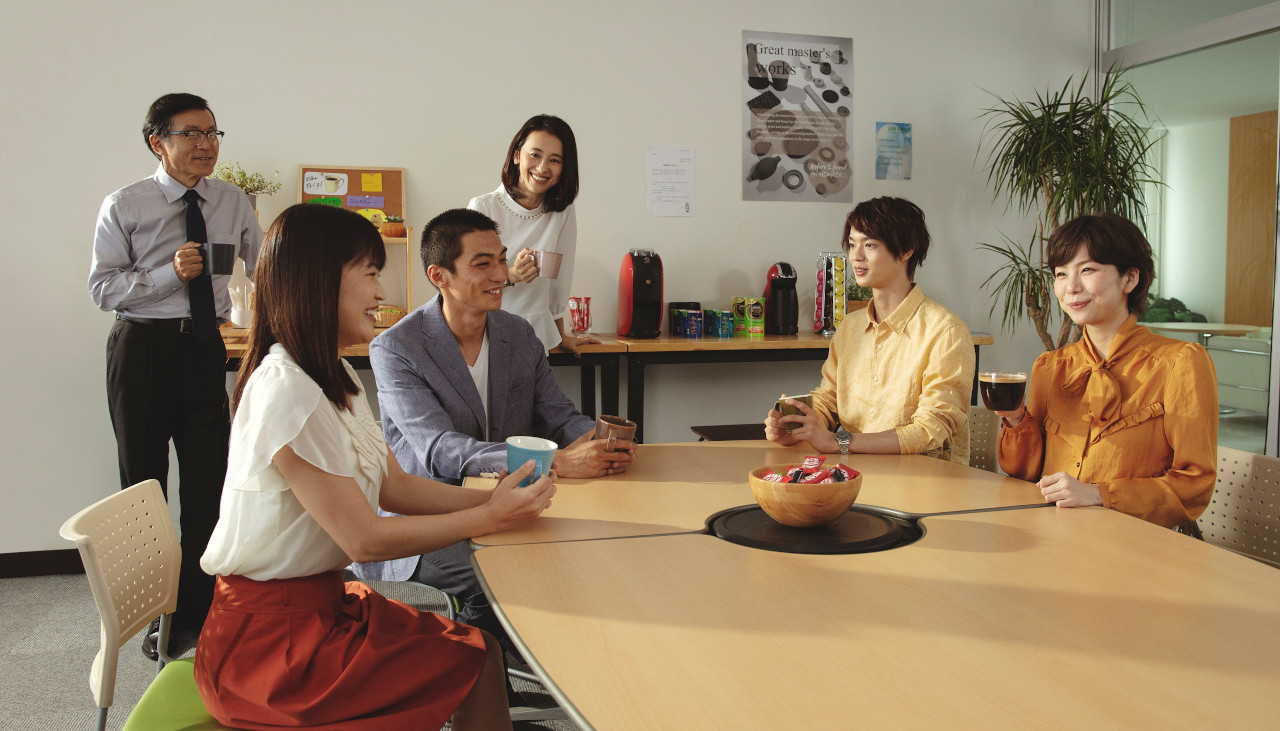 Ryoko, a "Nes Cafe Ambassador", has a space for a coffee break in between work hours at her company. This space also links workers from other departments who usually do not talk at all. It strangely starts a conversation between unlikely people… These are two heartwarming stories about the "Nes Cafe Ambassador".